Happy Thanksgiving to all my fashionista friends in the States!! So Black Friday Sale's coming up fast and furious. I'm sure you lucky girls will shop up a storm. Here are some great deals on the Weeb that I want to share with you. Some are only good for this weekend, some are good until the end of this holiday season. So mark down those dates and those coupon codes! If you are exhausted from fighting with the mall crowd, just sit back and let your finger do the walking/clicking. Enjoy!


Tobi Thanksgiving Promo! Get 25% Off when you enter code GIVEGET at checkout Wed 11/21/07 through Mon 11/26/07.
BLACK FRIDAY THROUGH CYBER MONDAY WEEKEND DEAL -- Designer dresses for under $99 at eDressMe.com


Check out Amazon.com's Black Friday Deals on November 23rd, they will be offering hourly deals from 6am to 6pm PST along with thousands of products on sale for a limited time. Also, you can get gift wrapping for $.99 per item.


Max & Chloe
is offering a black Friday deal -- 20% off all purchases with the coupon code CYBR20 from Nov 23 to Nov 26. After the 26th, you can continue to receive 15% off with the code MJ15. Be sure to check out the Holiday 2007 Gift Guide for the hottest accessories.


Buy One, Get One 25% off at Onlineshoes.com.
From now until November 26th.

Black Monday 25% Off Sale at ClassicCloseouts.com
- From November 26th through November 28th when you enter coupon code CJBMNDY you'll get an additional 25% off all apparel sitewide! Plus, orders over $40 are shipped FREE!

20% OFF everything at Designs By Stephene with the coupon code thanksgiving, from now until Monday November 26, 2007.


15% discount on entire stock on OverstockJeweler.com with the coupon code TKS15, from Nov 19 - 26.

FRIDAY - ONE DAY ONLY - FREE SHIPPING
on every Liz Claiborne order! Offer valid only on 11.23.07.

Liz Claiborne Friends and Family Event - Take 40% off your purchase
with the code FRIEND40 through 12.2.07.

Special Two Day Event from Nov 22nd to Nov 23rd - Free Shipping on Orders of $25 or more at Frederick's
!


Origins Give Thanks for Great Skin – Wellness Wishes Super Set available starting 11/23 while supplies last. Only $85 ($154.00 value)
. And you get $10 off $50
with the coupon code 110710, valid from 11/26/07 thru 12/01!


Cyber Monday Special - SAVE 20% + FREE SHIPPING at Diamond.com!
Only valid from Nov 23 to Nov 26, 2007, with the coupon code CYBERMONDAY20.

$20 off $50 or more + Free Shipping at Shoebuy.com
when you pay with PayPal, from Nov 19 - Dec 10.


Spalook.com
offers 15% off purchases $100 or more with the coupon code Spa07 until Dec 31. And if you spend $125, you get a $30 gift card to use towards a future purchase.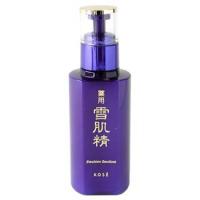 Enter LS217 code for Free Shipping on All Orders at FragranceNet.com
- Ends December 3rd!


e.l.f. cosmetics
has a new line of mineral makeup out! Get $5 off on orders $25 or more when you buy minerals with the coupon code EGMINBX by December 15, 2007.




Free Standard Shipping on all orders on YOOX.COM
. Ends Dec 17, 2007.

Free shipping on all orders at Sigrid Olsen!
Offer expires 12.3.07.


Free shipping with any online order of $100 or more at NORDSTROM
. Valid until Dec 19, 2007.