For your weekend shopping pleasure, my darlings, enjoy these links!


Misamu is having a second cut sale. New markdowns are added, up to 70% off. Check this classy Mint Open Neck Top Grey 178EUR 47EUR, a huge discount.
Nanette Lepore Daddy O Dress Cream 379EUR 190EUR.
Pyrus Cotton Cutwork Cami Marine/Salt 118EUR 59EUR.


Sale continues at shopbop.com
.
Maria Bonita Extra Patent Leather Flat
$212.00 $63.60.
AKA New York Smock Dress
$360.00 $180
Rachel Pally Sleeveless Split Back Mini Dress
$190.00 $57
Beatrix Ong Glare Heel
$420.00 $294


J Brand now available at eLUXURY.com!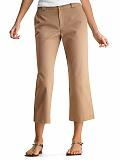 Gap
's summer sale has new items added as well, up to 60% off!
This is the equivalent of jeans for the summer. Gap Classic capris - camel
$39.50 $14.99.
Gap Circle eyelet skirt - true navy
$59.50 $24.99
Gap Tie-top babydoll dress - chilean
$59.50 $24.99
Gap Gap (PRODUCT) RED™ striped trapeze dress - blue/white stripe
$98 $39.99
Gap Gap (PRODUCT) RED™ solid trapeze dress - white
$88 $49.99
Gap Covered wedge - red plaid
$49.50 $29.99



Check out the clearance section at Zappos.com
Get free shipping on purchases on $100 or more at MaxStudio
.
SILK COTTON COPPER TRIM BABYDOLL
$178
EMBROIDERED CLIP DOT TUNIC
$146 $68
LINEN RAYON SPANDEX SHORTS
$138 $48
COTTON SILK VOILE CAP SLEEVE DRESS
$198
JACQUARD SLEEVELESS SMOCK
$168 $68


Take 15% off New Arrivals of Denim, Dresses and More at Delias.com. Offer Ends 82. Use Code AFFD15.
New arrivals at Alloy.com. Take 15% Off Your Enitre Order. Limited Time Only! Offer Ends 730. Use Code AFFA15.